Rose Quartz Facial Toner Mist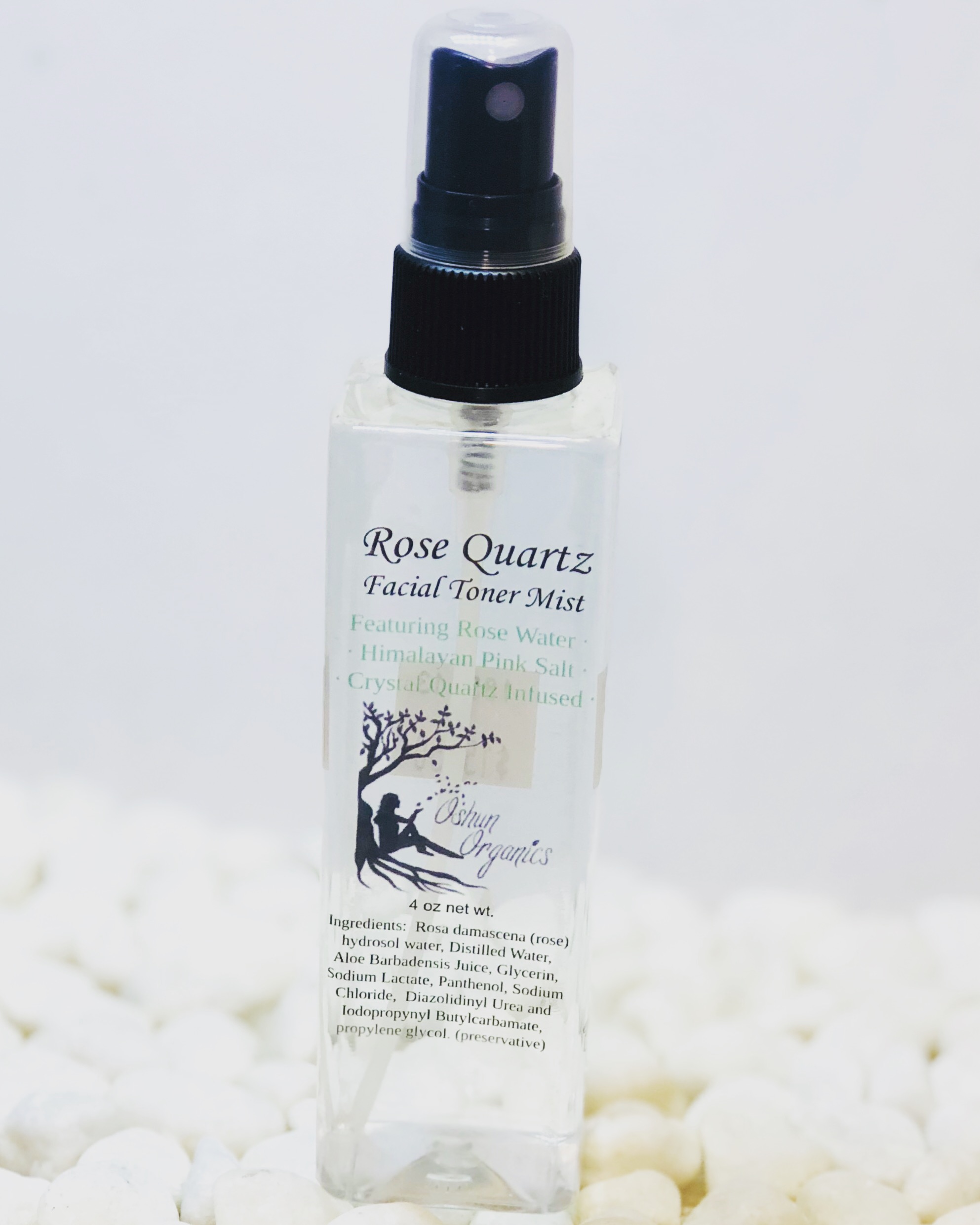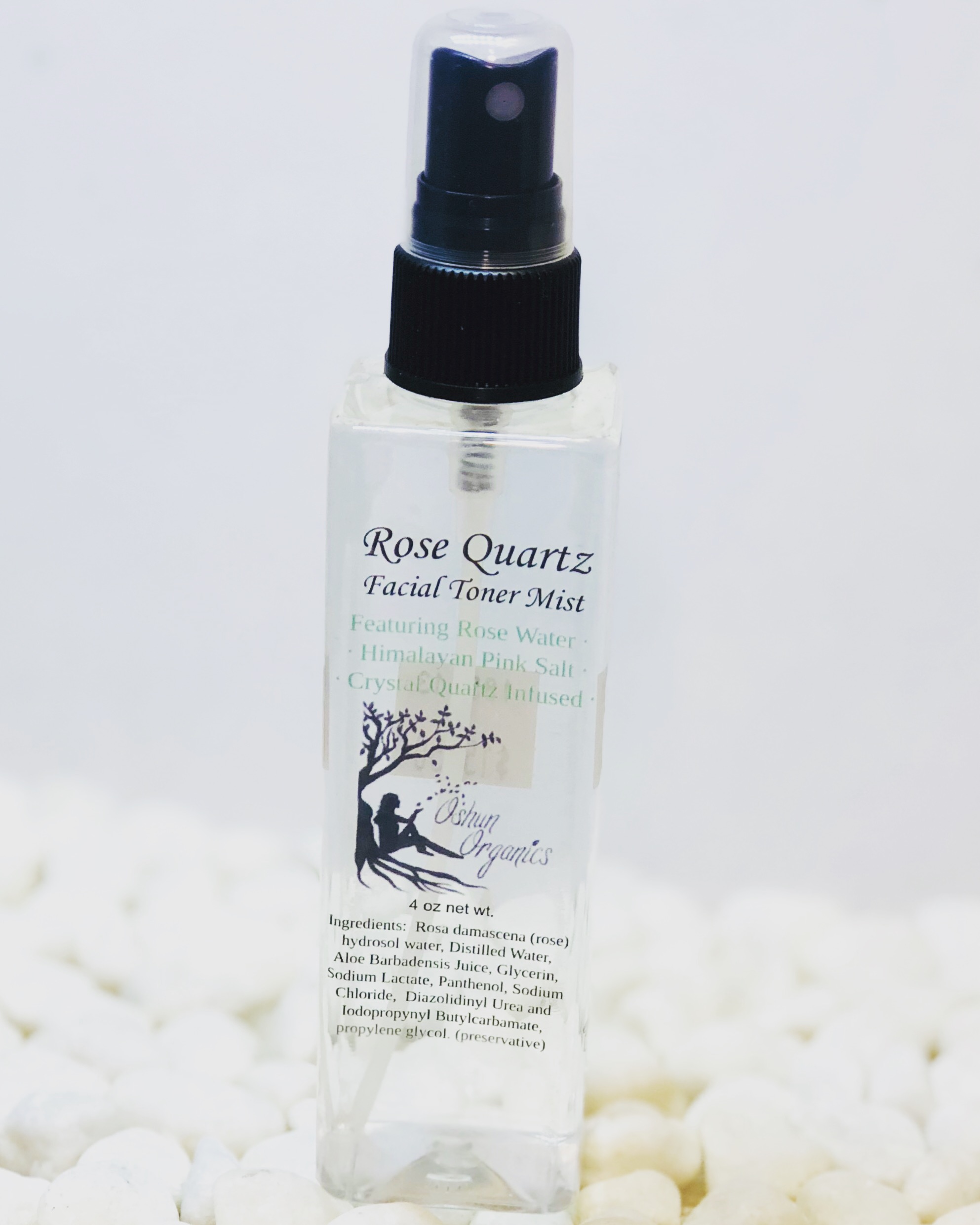 Rose Quartz Facial Toner Mist
Oshun Organics Rose Quartz Toner is a leave-on, Oil-Free hydration mist, infused with the "Master Healer" stone, Quartz crystal. We crafted this product be versatile, and gentle so you can use it to seal in moisture to your skin and surround yourself with healing energy, any time of the day.
Which skin type is it good for?
✔ Normal
✔ Oily
✔ Combination
✔ Dry
✔ Sensitive

Solutions for:
- Dry skin, Dullness, negative vibrations

A refreshing hydrating mist, made with skin-loving additives including; Rose Water, Aloe, Himalayan Pink Salt and Pro VitaminB.
History: The origin of the Rosa Damascena or the Damascus Rose is Middle Eastern – it was first cultivated in Persia (modern Iran). Pure Rose Water was historically thought to have rejuvenation properties, combating skin problems like uneven skin tone, sagging, and eczema.
Crystal quartz is able to defuse the energy from any situation. Quartz has a magnificent effect on the emotional body and helps to strengthen the underlying structure of the aura while generally helping to balance energy.
To Use: To use as a Toner after cleansing your face, spritz face and use a cotton pad to wipe off. To use as a moisturizer, spritz face and seal with our Marula Facial Elixir ( or an oil-based moisturizer of your choice). Also beneficial for hydrating hair.

What it is formulated WITHOUT:
- Parabens
-Fragrance
4 oz Nt wt
Use before applying your makeup on bare skin and seal with a light facial serum, such as our Marula Exotic Facial Elixir. Lightly spritz your face after applying your makeup for a dewy finish.
Featured Ingredients
Rose Water- Has anti-inflammatory properties, is a great cleanser and aids in removing oil and dirt accumulated in clogged pores.
Hyaluronic Acid- Our own skin cells actually produce Hyaluronic Acid naturally in a bid to maintain moisture levels. But, thanks to ageing and environmental aggressors, those levels tend to decrease.
Pro Vitamin B5- Acts as a skin moisturizer, with anti-inflammatory properties.
4oz Net Wt.
NOW AVAILABLE IN 1 oz SAMPLE SIZE
Ingredients: Rosa damascena (rose) hydrosol water, Distilled Water, Aloe Barbadensis Juice, Glycerin, Sodium Lactate, Panthenol, Sodium Hyaluronate, Diazolidinyl Urea, Iodopropynyl Butylcarbamate, propylene glycol (preservative)