Turmeric, Neem & Beta Carotene Mask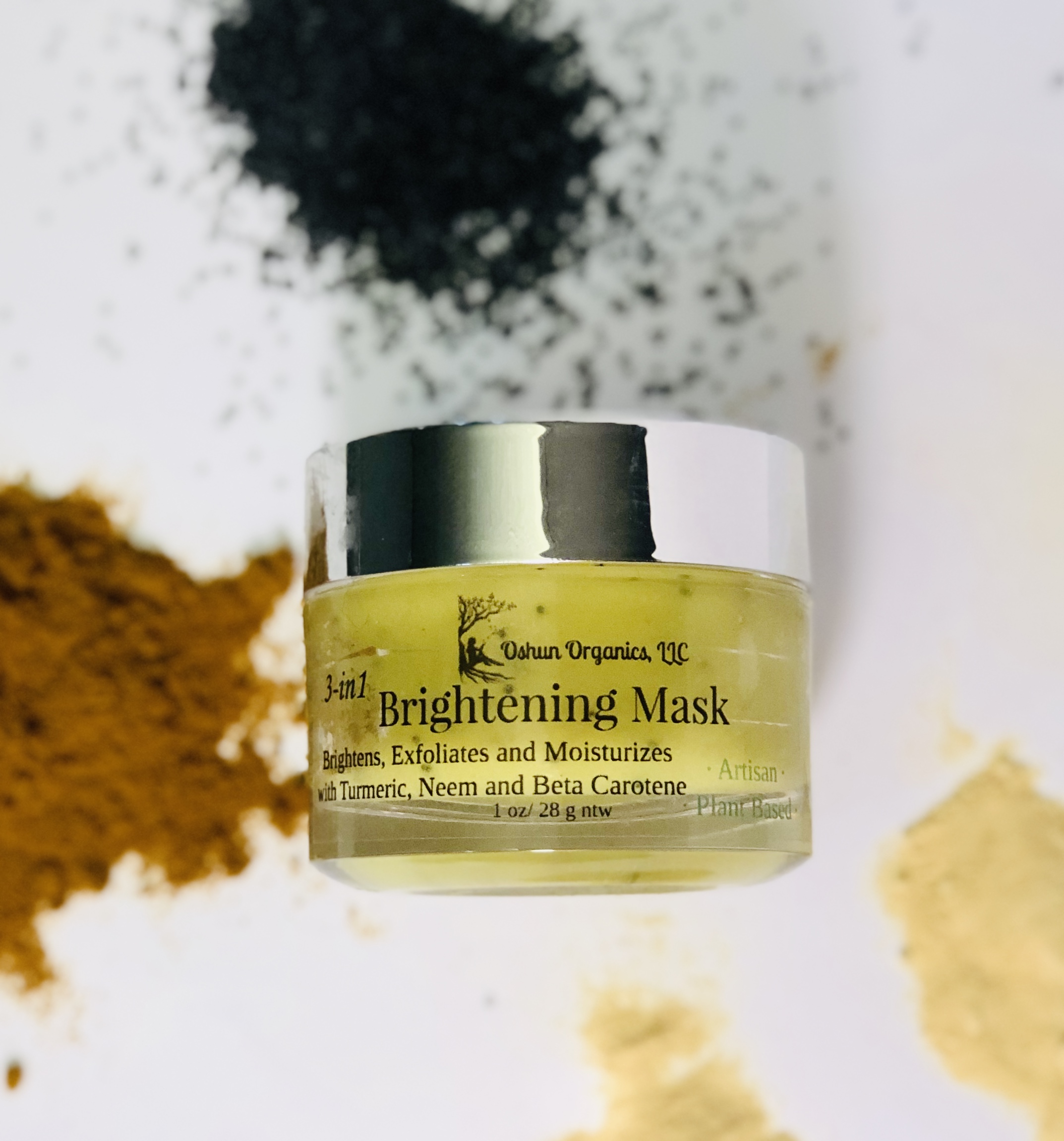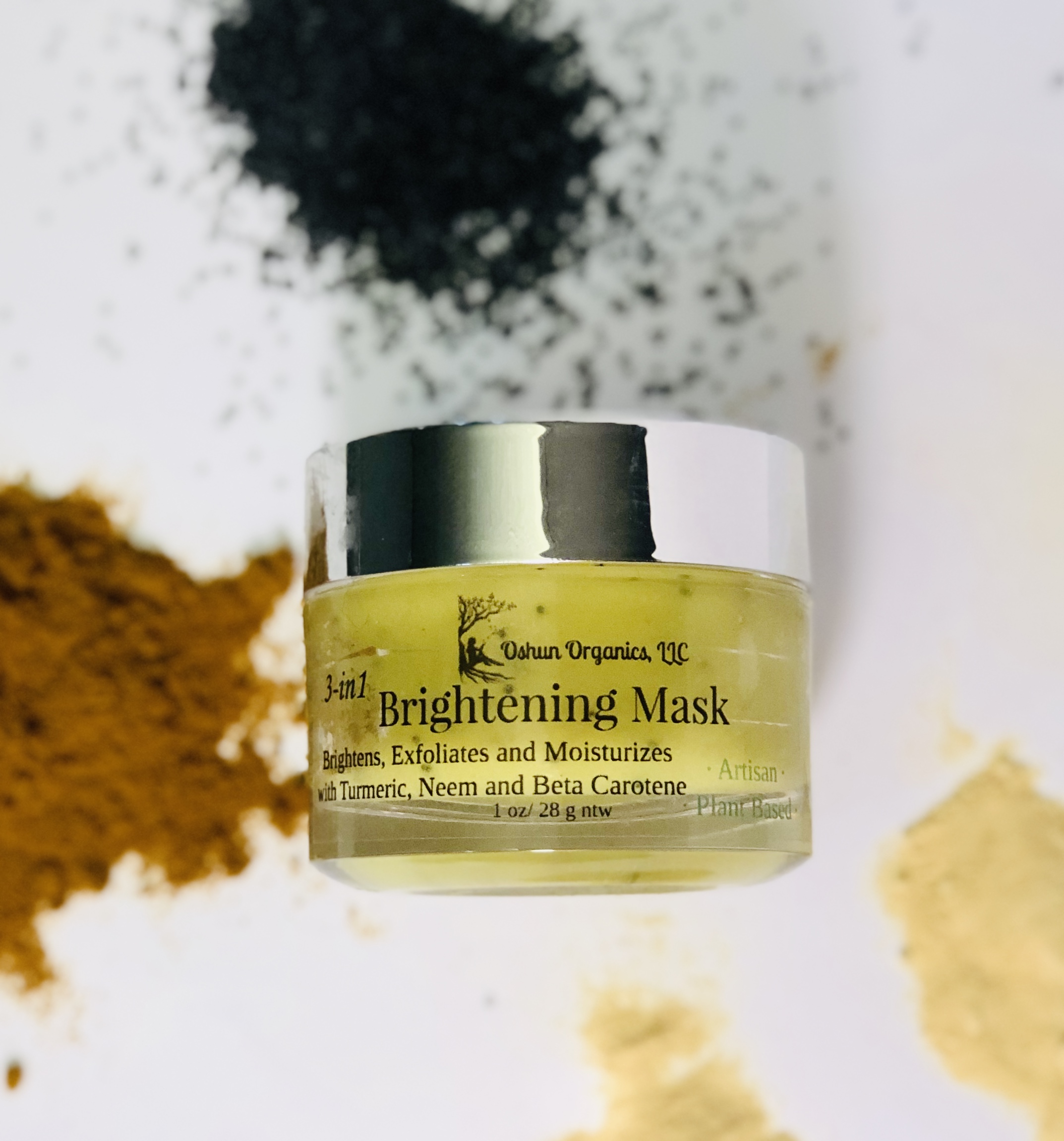 Turmeric, Neem & Beta Carotene Mask
Oshun Organics Brightening Scrub is a rinse-off product designed to invigorate, exfoliate and brighten skin. Gently remove make-up and impurities, while moisturizing and healing.
Which skin type is it good for?
✔ Normal
✔ Oily
✔ Combination
✔ Dry
✔ Sensitive

Solutions for:
- Dry skin, Dullness, and uneven texture, scars

This facial mask instantly hydrates and brightens dull, fatigued skin and restores skin's healthy-looking glow. Made with inflammatory turmeric extract—this unique mask also contains Neem Leaf oil, to help keep skin clear, long-term. Includes a Gentle exfolient of Poppy Seeds.
History: There are various Ayurvedic texts recommending medicines containing turmeric or plain turmeric for treating disorders of the skin like Psoriasis, eczema, acne etc. The various anti-inflammatory and antiseptic compounds in turmeric which may help to revitalize the skin. Turmeric has been used as a skin conditioner for centuries and finds mention in various traditional medicinal textbooks as an effective complexion enhancer. Want more information regarding the benefits of Turmeric supplements? Check out this article from Lyfe Botanicals
To Use: Scoop product from the jar with dry hands. Gently rub on dry skin to exfoliate. Rinse clean with warm water.

What it is formulated WITHOUT:
- Sulfates
-Parabens
-Dyes
1 oz Nt wt
Ingredients: Caprylic/Capric Triglyceride, Prunus Armeniaca (Apricot) Kernel Oil, Carthamus Tinctorius (safflower) oil, Olea Europaea (olive) oil, Mangifera Indica (Mango) Seed Butter, Behentrimonium Methosulfate, Cetyl Alcohol, Cetearyl Alcohol, Glyceryl Stearate, Almondeth-20, Butylene Glycol, Curcuma Longa (Turmeric) Root Powder, Stearic acid, Tocopheryl Acetate, Azadirachta indica (Neem) Leaf, Papaver Somniferum (Poppy) Seed, Phenoxyethanol, Caprylyl Glycol (perservative), Daucus carota (Carrot)